Enjoying Local Foods of Sabang Regency in Weh Island - Indonesia
---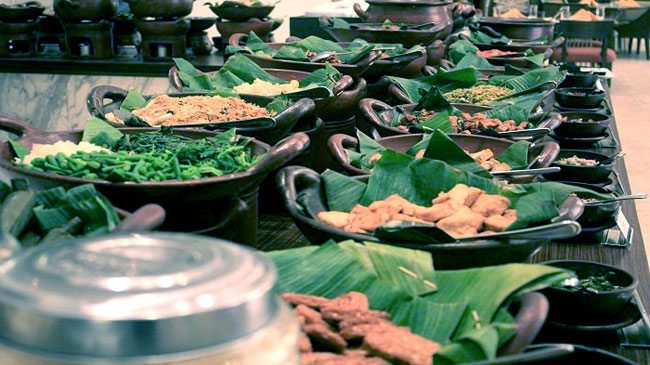 With numerous natural attractions, Sabang Regency indeed becomes tourists' favorite when it comes to adventure or vacation. However, there is another reason why people would like to visit the region. It is none other than the presence of unique and delicious local foods! At least, tourists can try 4 popular foods there including octopus satay, Jalak Noodle, Pingsun Noodle, and Sedap Noodle! These foods belong to Sabang Regency and offer a different taste indeed. Due to this reason, no one should miss the chance to try some when visiting Sabang.
The Best Locations to Find the Foods
Before talking about each of those foods, tourists must find information regarding the places where they can get them. For outsiders, the best bet is indeed the hotel where they are staying. They can simply order the food and talk to the management about it. The thing is that they need to spend more money for such kind of service. As an alternative, they can visit nearby local eateries and eat the foods on the site. The nuance feels better if they join other guests while eating, after all.
Popular Local Foods of Sabang Regency
Now, it is the time to talk about the foods. As mentioned before, tourists should try 4 prime local foods that they can find in Sabang Regency. First, it is Jalak Noodle. Not only it has a unique name, the dish comes with distinct flavor as well. The name derives from its creator, which is Mr. Jalak. It features yellow noodle and tasty broth! Not to mention the food comes with extras like leeks, toge, and diced fish meats. As for the best place to get the noodle, tourists should visit Perdagangan Street.
The next recommended food is called octopus satay. As tourists may expect, they can enjoy such delicious and chewy octopus meats (presented in a unique way). Plus, it comes with sweet and savory peanut sauce! What is next? The third delicious food to try is Pingsun Noodle! Another name is Mandra Noodle, actually. It is because the cook or owner looks like such famous comedian. What makes it different from Jalak Noodle, though? It features numerous types of seafood including shrimp and squids.
Another interesting local food that tourists can find in Sabang Regency is Sedap Noodle. In terms of taste, it is richer than other noodles. Also, it comes with diced meats and excellent broth! No wonder, everyone would love it. It is likely tourists may eat more than a bowl due to such wonderful taste.
Alternative Attractions
Sabang Monument
Segitiga Malahayati Park
Sumur Tiga Beach
How to Get to Sabang
From Banda Aceh City, tourists can take either a speedboat or ferry in Ulee Lheue Port. The destination is indeed Balohan Port in Sabang Regency. This may take about 2 hours, so make sure to carry enough supplies before going. Once arriving at Sabang, they should find a hotel first for resting. Later, they only need to visit a local eatery and order the foods right away.
Where to Stay
Angel Hotel
Cot Bau Hotel
Murah Hotel
Freddies Hotel
Pade Dive Resort